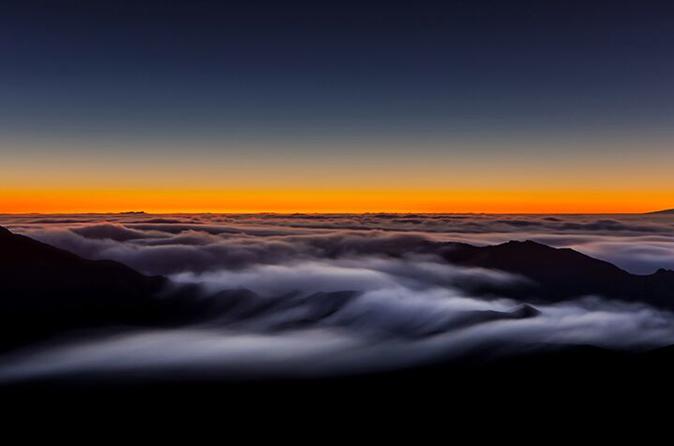 Enjoy two of Maui's most popular activities in one day!
Watch the magnificent sunrise at the summit of Haleakalā National Park, then zipline through eucalyptus trees and soar across massive canyons on our award-winning Skyline Haleakalā zipline adventure.
Join us on an experience of a lifetime to the 10,023-foot summit of Haleakalā National Park to view Maui's amazing sunrise. The sunrise experience is like no other as the vastness of Haleakalā National Park awakens with the rising sun and the views open in all directions while casting amazing hues of light into the crater floor.
The Haleakalā National Park Sunrise tour is the #1 tour on Maui and is an experience not to be missed.
Your tour also includes ziplining on the slopes of Haleakalā on Skyline Haleakalā Zipline.
Ziplining on Skyline Haleakalā is the #2 Maui adventure for Haleakalā National Park and a Fodor's awarded World's Best Zipline experience.